Top young prospect sold on EquineSA.com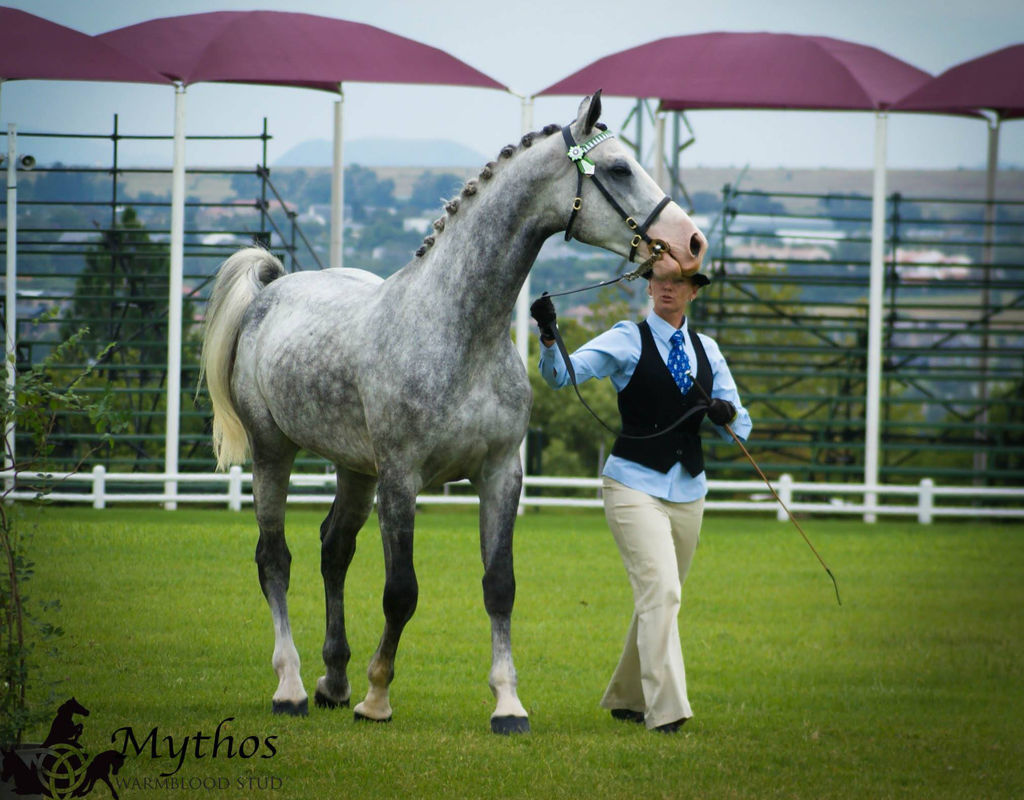 With the SA economy in turmoil and horse sales seemingly on the decline, it's gratifying to see horses in the higher price brackets being marketed successfully. The young stallion, Eagles Lusaka was recently uploaded to the EquineSA sales platform for R350,000 by Dr Charne Gerber of Mythos Stud, and was successfully placed in a competitive home.
We asked Dr Gerber to give some feedback on the process and her thoughts on being involved in the equine market.
ESA: Tell us a little about Eagle's Lusaka (achievements, conformation, temperament, what makes him special).
DG: Lusaka really is an exceptional stallion. His conformation is almost perfect, with an impressive topline and beautiful head. He is not the tallest stallion but is an extremely substantial type, and his stride covers a lot of ground. He has super movement with an extravagant knee and hock action - this boy truly floats. He also boasts a beyond exceptional loose jump. His technique over the jump is perfection, tuck up in front and he kicks out behind with tons of scope. And on top of it all, his gorgeous grey coat with thick, shining mane and tail really do make him really stand out in the crowd.
Despite the fact that he is a stallion, he has one of the easiest-going temperaments I have encountered in a horse and absolutely adores attention. All of this he passes on to his progeny, and despite the fact that he isn't the tallest horse, his progeny are enormous.
Some of his achievements include:
2016-02-20 Lusaka received a second place for his first outing at Horse of the Year 2016.
2016-03-06 Lusaka WON the two year old's class at Presidents Cup free jumping with a super score of 84%, earning him the title of Reserve Champion.
2017-02-24 Placed second at HOY 2017 in the 3 to 5-year-old stallion class.
2018-03-10 Placed third at Presidents Cup free jumping as a four-year-old with 74.6%.
2018-05-20 Placed second at SAWHS loose movement.
He was also pre-licensed with SAWHS which is a very big achievement in South Africa.
ESA: How long did it take you to market him?
DG: He was initially on the market at a lower price, however we then decided to back him first and then re-advertise him. He was back on the market for about 20 days before he sold after backing and schooling.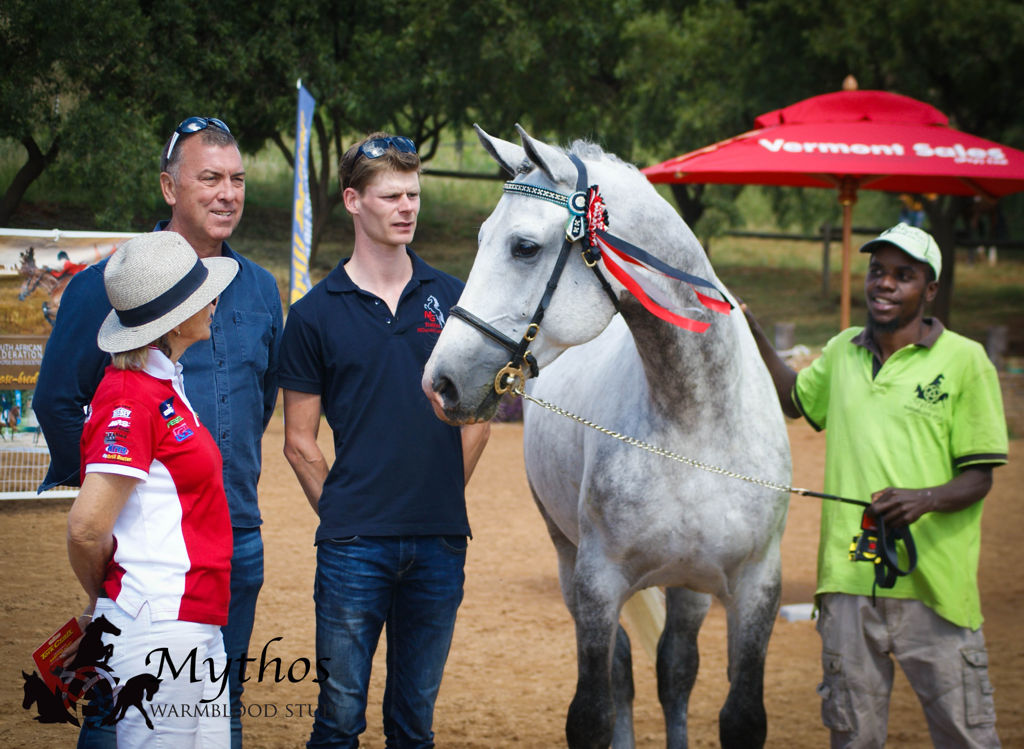 ESA: Do you feel there is a good pool of buyers for horses in this price range?
DG: I do think we have sufficient buyers in this category, however with the Callaho and Capital auctions happening annually it really doesn't leave much space for the smaller studs in the market. Don't misunderstand, Capital and Callaho stud breed phenomenal horses, hence why buyers are more willing to spend the money on a horse from these studs than take a look at the smaller studs, which may not have as large a presence in the higher grades of competition yet. This sometimes leaves some of the smaller breeders in a bit of a 'lower range' box.
ESA: How do you determine a fair price for the horses you put on the market?
DG: I have a look at quite a few factors in fact.
Firstly let's start with the age of the horse. If you're marketing a foal, you have to think about the costs involved in breeding that foal, for example the rough estimates: the covering fee which could range from R5,000 to R20,000 depending on the stallion, veterinary fee - if your mare conceives on the first attempt you're looking at about R8,000. Then feeding the mare for 11 months, her upkeep, scans, vaccinations, supplements, etc could cost R50,000. Delivering the foal (hoping there are no complications) plus registration and paperwork amounts to R800. Now you are already looking at over R70,000. Add in the foal's upkeep for six months as well. So selling a foal for anything less than R80,000 is really a dead loss.
Then selling a young horse vs selling a 4 or 5 year old makes a big difference in the budget of a small breeder. When selling an older horse which is backed and schooled (where you also had to pay for the tack, trainer, etc in addition to all those years of upkeep) it becomes a very costly game, and it's just not worth it if you sell under R200,000. Although here is where there is a big challenge for breeders in South Africa: while the European market takes into account these costs and even has foal auctions which sell their progeny for higher values, South Africa doesn't, and people don't want to spend the time and money on buying a young horse / foal. This makes it really difficult to ask for a foal's true value in his market price.
You also have to take into account the conformation of the horse. You wouldn't be able to sell a horse with conformation faults or previous injuries for very much, while a well-conformed horse will achieve far more.
The thing that influences your price the most, in my opinion, is the breeding. If you are selling in a higher price range you are looking at knowledgeable buyers who most likely know the breeding lines quite well. The breeding has a big influence on the horse's' potential for future sport. I would sell a horse from Grand Prix lines for a lot more than a horse from 'average' bloodlines.
Then one of the most important things to me is the temperament. If a horse has a willing, kind temperament, you are looking at a healthy, content horse who will perform a whole lot better than a horse who has pain or is just plain nasty. The foals at my stud are raised in big camps in their respective age groups so they grow up well-balanced and all have lovely temperaments. I also will not breed with a stallion that doesn't have a willing / kind temperament.
All of these factors need to be taken into account when putting a price on your horse and unfortunately more often than not the horses are underpriced due to the big studs dominating the market.
As you can clearly see the breeders absolutely do this purely for the love of the horse and not the money.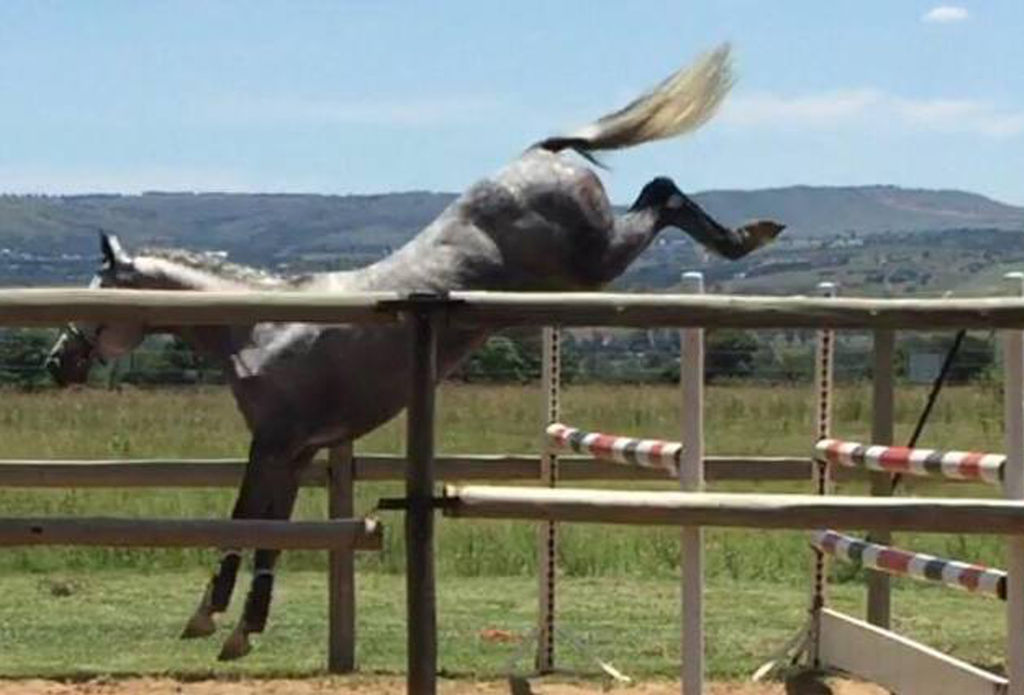 ESA: What advice do you have for other sellers who wish to operate in the mid to upper price ranges?
DG: For those pricing the young horse in the higher price range, I would advise that you present your horses at as many shows as you can - free jumping, Horse of the Year, etc. This makes a big difference, as by the time you want to sell the horse, people have already seen them perform in the ring and are familiar with their names. Make sure they are registered with the relevant society and your paperwork is done correctly.
* To PURCHASE your next WARMBLOOD, please see our listings.
* To SELL your Horse(s), please visit www.EquineSA.com and Place Ads...