Internships at The IEA Elite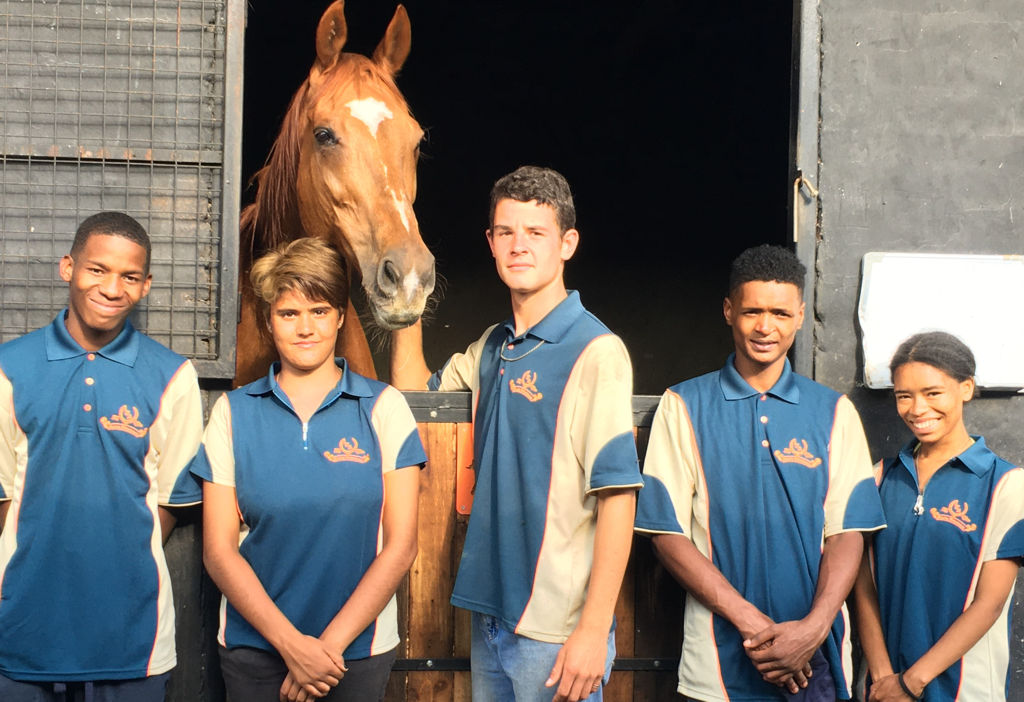 The new year has started with new opportunities for 5 young individuals. Christopher Gracie, Lauren Wepener, Jacqui Van Wyk & Brendon and James Jarvis have all joined The IEA Elite as interns. Their internship will allow them to learn new skills, acquire an international qualification and follow an equine career path, all the while working with horses at The IEA Elite in Walkerville.
The internship is a hands-on way to learn the exciting daily activities involved in stable yard management, rather than from a book in a classroom. Putting interns in a real-life work situation with real-life colleagues, performing professional tasks of which the role encompasses.
Working outdoors and with horses allows these youngsters the opportunity to get a holistic view on life. They will be exposed to soft skills and training that will assist in their future career endeavours. Theory and practical lessons are taught and the interns are given the responsibilities to carry out those tasks on a daily basis. The skills they will learn will equip them for their future career opportunities within the equine industry. Some of these skills are equine care & yard management knowledge and experience, team work, reporting to a manager, putting in the extra effort and taking charge along with increased self-confidence will ensure that when their internship reaches its tenure, any company would be lucky to have them on board.
This internship offers the youth of South Africa the opportunity to study and become internationally qualified. The minimum requirements are well spoken, fluent in English individuals who can read and write and who will invest in passing their EQASA exams. Intern candidates must be 16 years or older but younger than 25 years of age and be available to commit and hold themselves accountable. Taking responsibility is the key attribute we are looking for and youngster keen to learn and grow. Must be teachable!
The IEA Elite is an academic and equestrian academy in Golf View, Walkerville, facilitating learners from Grade R – Grade 12 using the MindScape CAPS curriculum. The IEA Elite is CEEPSA registered and also offers Post Matric career courses, and with 68 different career paths in the equine industry, there is certainly something for all horse lovers.
For more information about signing up for any of these exciting opportunities or to find out more about what The IEA Elite has to offer, go to www.iea-elite.co.za, find them on Facebook or email info@iea-elite.co.za