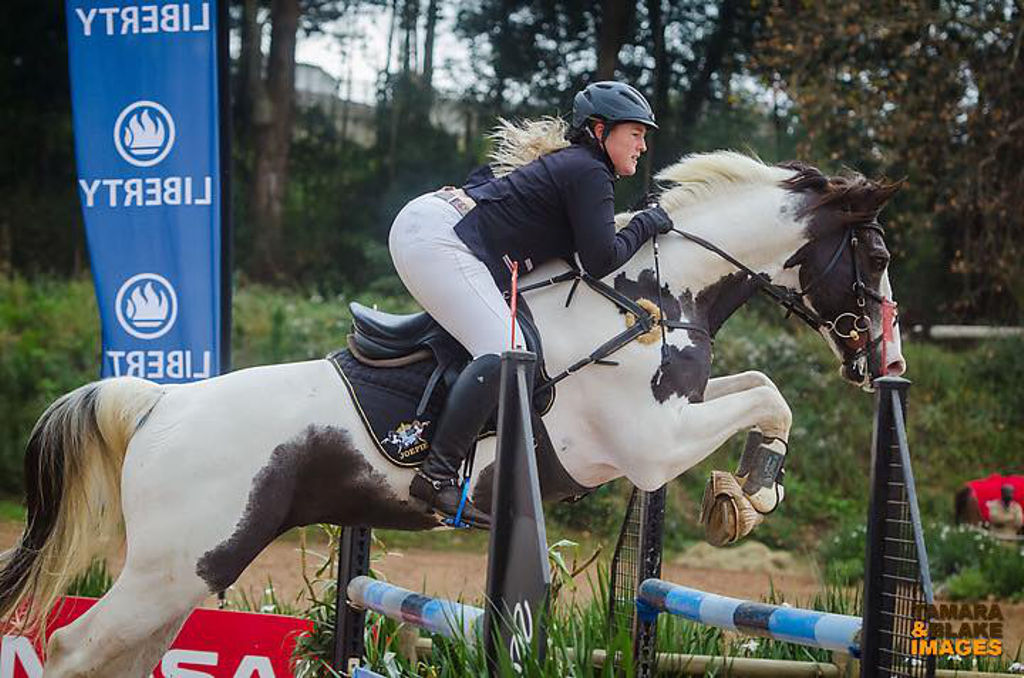 With SA show rings hosting an increasing number of talented, coloured sporthorses in recent times, Equine South Africa spoke to Lisa Dixon of Ruach Stud about their exciting competition prospects.
ESA: Tell us a bit about the history and aims of your stud?
LD: Ruach was founded in 2012 with the aim of breeding quality SA Sport Horses with a touch of colour. The main focus of our breeding was quality and ability. We wanted to breed good athletes who would be able to compete in show jumping, dressage as well as eventing. Temperament being just as important to us as athletic ability, we carefully selected our breeding stock to achieve this.
ESA: What breeding stallions have you used in your programme?
LD: Our foundation stallion, Joepie, who sadly passed away in 2018, was a Gelderlander stallion imported to SA. Joepie was very unique in that he was the only International Heavy Breed Warmblood in the country as well as the only Homozygous Chestnut Tobiano Warmblood stallion. This meant that we were able to breed horses of good size and bone, great ability with the guarantee of colour to any mare.

Through the years we have acquired a few other stallions, who upped our game in the dressage field as well, producing world class foals for us. These include Welt Eiger, a direct son of Weltmeyer, who reached top level dressage before retiring to stud, and Special Effects, a son of Sempatico M, who did both dressage as well as show jumping. We recently also acquired his son, Super Natural. Then there is the impressive dressage-bred stallion Treliver D'Artagnan, son of Treliver Decanter who was a PSG dressage stallion out of top performing bloodlines, imported from Europe a few years ago.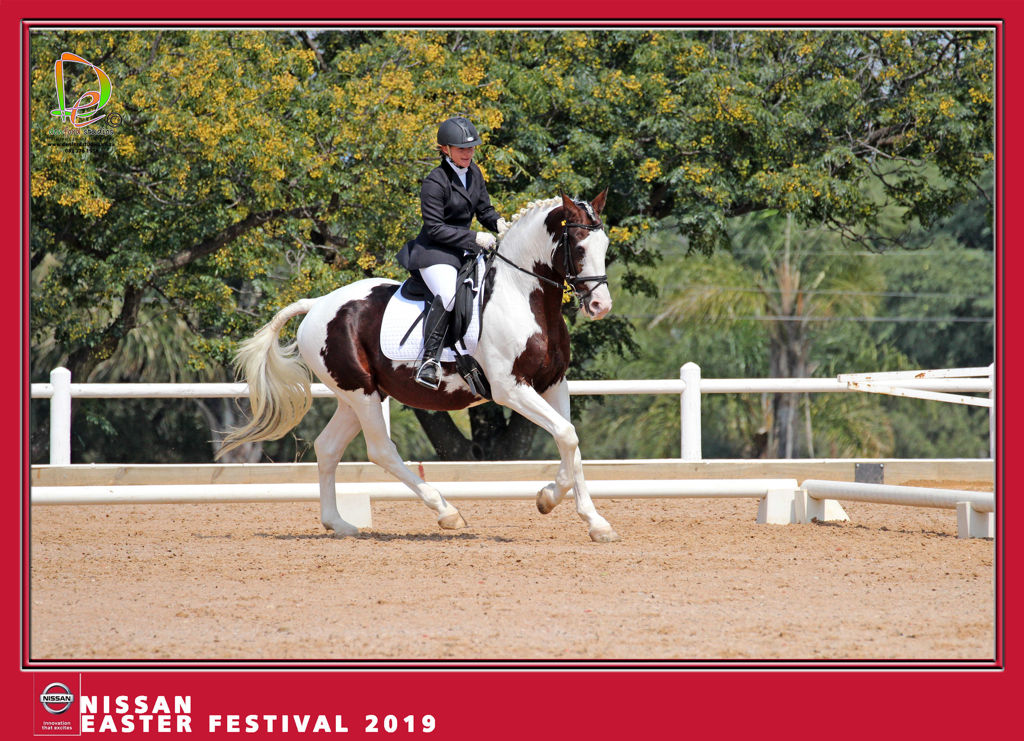 ESA: Describe a typical Ruach sporthorse?
LD: Our horses are well-handled from birth and grow up in their natural herds, ensuring level-headed, well-balanced babies that have confidence and are hardy and healthy. Our horses are bred for junior riders as well as top level competitors, and their temperaments make them suitable for the whole family. All our horses are from top proven bloodlines and are DNA verified, microchipped and registered with the SA Sport Horse Federation
ESA: What can buyers expect to pay for a horse from your stud?
LD: Prices for well-bred youngsters range from R45,000.00 and can go as high as R200,000.00 for more sought after bloodlines. Height is also a big determining factor for price, as most buyers seem to want horses from 16hh and up.
ESA: What advice would you offer potential buyers in this market?
LD: Buyers should always make the effort to view the horse they want to buy personally if possible. I firmly believe that each horse has a unique personality and needs to be matched to their rider. Not every personality will always match with the other and as this will be a partnership in competition, it needs to be matched properly.
ESA: How do you feel that SA sporthorses compare with international horses?
LD: There are currently many top international quality show jumpers as well as dressage horses in SA. Through the years many proven warmbloods have been imported and bred with, producing fantastic offspring that upped the standard in SA tremendously. Frozen semen from some of the world's best stallions is also readily available to breeders who want to breed that next champion. Unfortunately, these babies very seldom get professionally produced.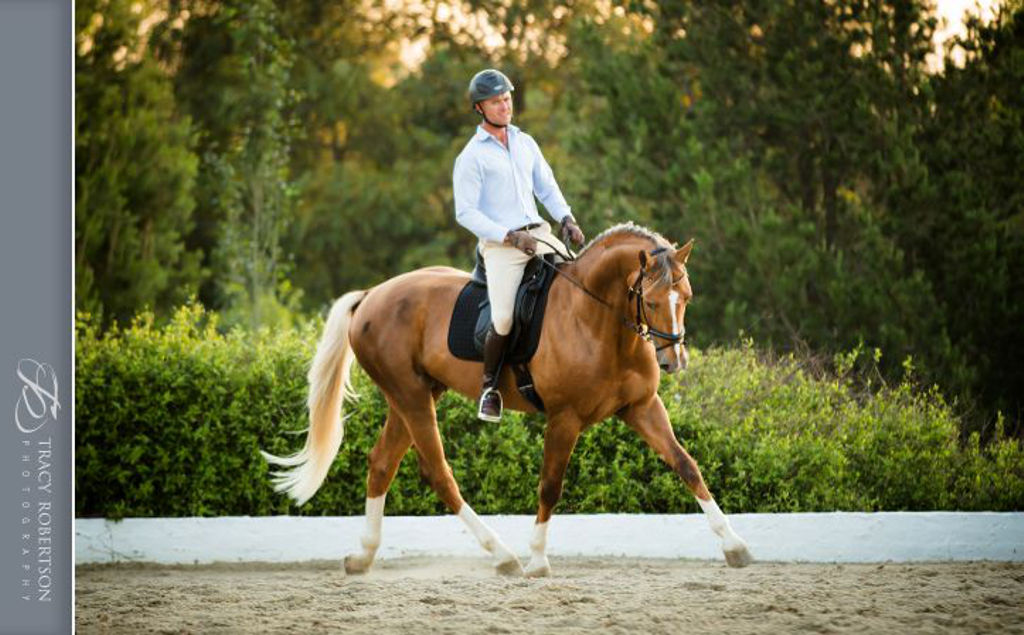 ESA: What challenges do you believe local breeders are currently facing?
LD: In my opinion we have more horses with higher level potential in SA than riders who are able to ride them. There are many top level horses with riders who are not experienced enough to properly ride them to their full potential.
Too many riders are unwilling to put in the time and effort to school potential young horses properly, and opt to rather buy the older more experienced horses, leaving a gap in the industry where young horses with exceptional ability seldom get developed to their full potential because there are just not enough knowledgeable riders to train them, or they never get chosen and produced to this level.
Finding professional riders good enough to take a good horse to the top is a big problem in SA as they are few and far between.
ESA: What trends have you seen in the local sporthorse breeding sphere?
LD: SA Sporthorses are mostly warmblood and warmblood crosses.
For show jumping these warmblood crosses are very popular.
Dressage riders seem to be liking the warmblood Friesian crosses as well as the warmblood Lusitano crosses.
We have also seen Lusitano-Boerperd crosses achieving fantastic results in the show ring.

SA Sporthorses are not necessarily "showing" horses, they are athletes bred for specific sport styles.
They are bred to perform, not just to look pretty, but if we can have both, then so much better.

We always welcome visitors at our stud should they want to come view our horses.

Appointments can be made with Lisa Dixon. Contact Us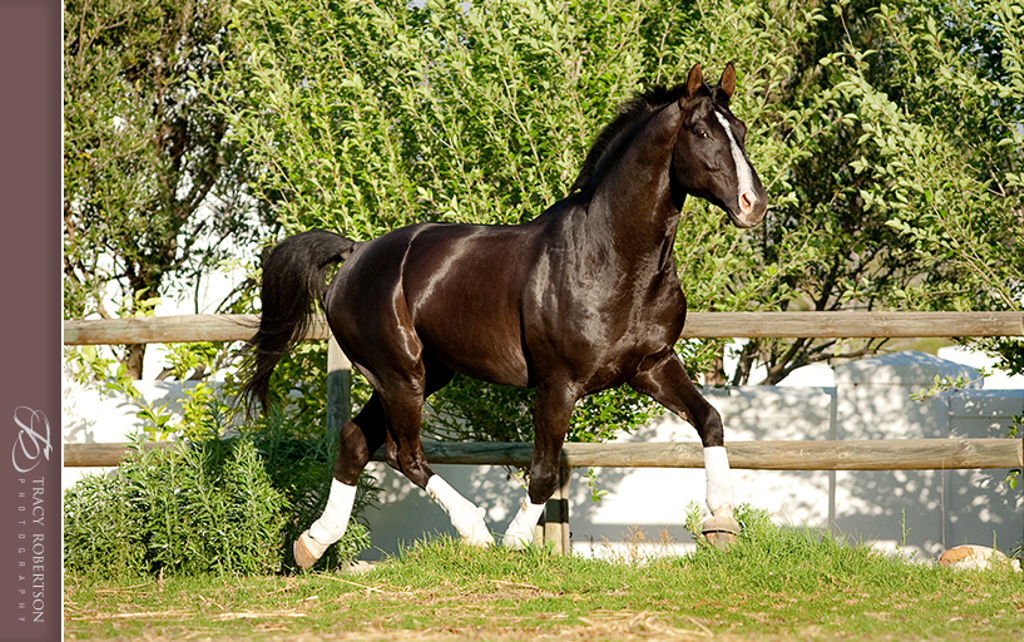 * Looking for a SA Sporthorse? Visit EquineSA's dedicated page here, SA Sport Horses
* To SELL your Horse(s) professionally and reach your target market, please visit www.EquineSA.com & Place Ads...